Affordable Health Plans for Seniors & Families
Get a Free Plan Comparison from Highly-Rated Providers in Your Area
COMPARE PLANS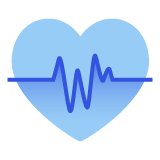 HealthPlan2Go is an independent Health Insurance Agency that works for our clients and not the Insurance Companies we represent. Our clients come first.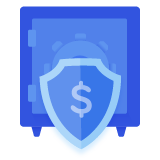 We never charge for our services. We earn a commission that is paid by the insurance provider you select which is built into your premium. Not out of your pocket.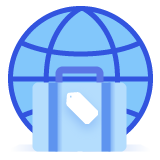 We only represent highly-rated insurance companies that continuously demonstrate their financial stability and claims payment ability for our clients.
Call  888-773-1181 Now for a Free Plan Comparison from All of the Highly-Rated Companies in Your Area!
Frequently Asked Questions
How does Original Medicare work?
When you enroll in Original Medicare, you qualify for hospital coverage (Part A) and doctor's coverage (Part B). Although there is no premium charged for hospital coverage, you will be charged a monthly premium for doctor's coverage and have to pay out-of-pocket for the annual deductible, copayments, and coinsurance.
Will Medicare cover My Annual Physical?
Although Medicare does not cover a traditional physical, you are covered for the "Welcome to Medicare" office visit and an annual "Wellness Visit" which is very similar to a traditional physical.
When is the Open Enrollment Period?
The Open Enrollment Period happens each year from October 15th through December 7th. During this time period you can join, change, or drop your plan. Your new coverage will then start on January 1st of the following year.
Is Medicare Advantage really Free?
Although some Medicare Advantage Plans do not charge a monthly premium, you must continue to pay your Part B premium to Medicare each month. Most free Medicare Advantage Plans are offered in geographic areas where there are sufficient healthcare providers who've joined the network.
What does a Medicare Supplement Help With?
Medicare Supplements are designed to fill in the coverage gaps in Medicare Part A and Part B. These gaps are created by annual deductibles, copays, and coinsurance associated with Original Medicare. A Medicare Supplement plan (Medigap) can significantly reduce out-of-pocket healthcare expenses.
What is Telemedicine?
Telemedicine is a new technology-based healthcare service that allows patients to meet with their healthcare providers virtually rather than having to meet with them in person. Telemedicine has been especially useful for patients and their doctors during the Covid – 19 pandemic.