GET YOUR FREE QUOTE COMPARISON
When seniors become eligible for Original Medicare, they can access health insurance benefits at very affordable rates since most have been paying into the program during their lifetime.
Easy Article Navigation
Although Medicare is generally considered a lifesaver for new beneficiaries, there are "gaps" in coverage that can result in substantial out-of-pocket healthcare costs.
Knowing this, when seniors are coming on age 65, they should start their research into Medicare Supplement insurance to understand which plan will be a right fit for their individual circumstances and budget.
What is Medicare Supplement Insurance?
Medigap, also known as Medicare Supplements, is supplemental insurance that can help pay for Original Medicare's coverage gaps. Medigap policies are sold by private insurance companies but the plans are standardized and regulated by the federal government (CMS),
The first time you can buy a Medigap plan is after you turn 65 and have enrolled in Original Medicare Part A and B. You have a six-month window to buy it.
Currently, there are 10 standardized Medigap plans available in all but three states, Minnesota, Wisconsin, and Massachusetts. However, not every plan is available in every state.
Since the plans are standardized, the plan you purchase from one company will be the same in all other companies.
For example, Medigap Plan F offered by UnitedHealth Care will have the same benefits as Plan F offered by Humana.
However, the private insurance companies that have been approved to offer Medicare Supplement Insurance (Medigap) can price their plans without government control. Companies can also offer additional benefits and discounts over and above the federally standardized plans.
Here are the 10 Standardized Medigap Plans Currently Available
GET YOUR FREE QUOTE COMPARISON
 Or Call Us at 888-773-1181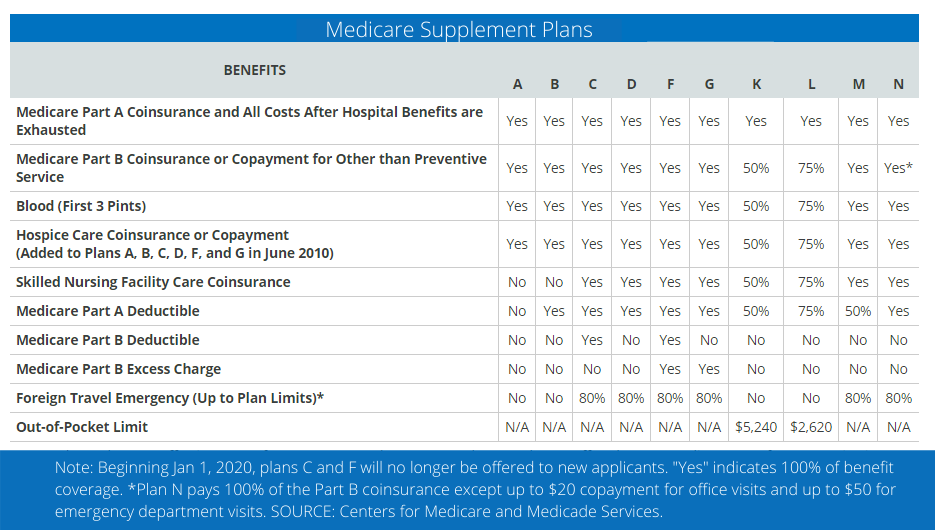 What Does Medicare Supplement Plan F Cover?
Medigap Plan F is the most comprehensive plan available but has been offered on a limited basis since January 1st, 2020.
Because of the Medicare Access and CHIP Reauthorization legislation passed in 2015, Medigap Plans that covered the Part B deductible, Medigap Plan C and Plan F, can only be sold to Medigap applicants who became eligible for Medicare before January 1, 2020.
Plan F policyholders who purchased a Plan F can, however, renew their plans and continue to enjoy the comprehensive benefits offered by Plan C and Plan F.
As the most comprehensive plan available, Medigap Plan F covers the following:
Medicare Part A Hospital Costs and Coinsurance (up to an additional 365 days after Original Medicare benefits have been exhausted.
The Medicare Part Coinsurance and Copayments.
First 3 Pints of Blood (not covered by Original Medicare)
The Part A Hospice Care coinsurance or copayment
The Skilled Nursing Facility coinsurance
Original Medicare Part A deductible
Original Medicare Part B deductible
Medicare Part B excess charges
Foreign Travel Medical Emergencies up to the plan limits
Based on the timeless saying, "you get what you pay for", Medigap Plan F is generally priced higher than the other plans since it provides the most coverage.
Medigap Plan F was the highest-selling Medicare Supplement Plan for many years since policyholders rarely had to pay anything out-of-pocket because of their Medicare coverage and Medicare Supplement Plan F.
What Plan F Does Not Cover?
Although Plan F is the most comprehensive Medigap plan, there are some important healthcare expenses that most seniors have that are not covered under Plan F or any other Medigap Plan:
Retail prescription drugs which are taken and administered by the patient rather than administered in a hospital or physician's office. For this coverage, Medigap Plan policyholders need to purchase Medicare Part D which is a stand-alone prescription drug plan (also available from private insurers).
Dental care
Hearing and Vision services
Long-term care
Acupuncture services
Cosmetic (elective) surgery
Most seniors who prefer to have the above-mentioned benefits will purchase that coverage from private insurance companies.
How Much Does Medigap Plan F Cost?
Since Medicare premiums, deductibles, and out-of-pocket expenses are regulated by the federal government and generally change each year, seniors generally feel the impact of changes at each renewal.
Since Plan F offers the most comprehensive coverage, premiums can be costly, especially when you consider that you must continue to pay the Medicare Part B premium each month along with your Medigap premium.
Generally, Plan F premiums range from $120 to $140 per month depending on where you live, your age and health condition when purchased, and the private insurance company you buy your coverage from.
GET YOUR FREE QUOTE COMPARISON
 Or Call Us at 888-773-1181
What about the Medigap F High-Deductible Plan?
If you elect the Plan F high-deductible plan, you can save on your monthly premium since you are accepting an annual deductible that must be met before your plan will pay any benefits. This is a form of self-insurance and generally, insurance companies will reduce your premium for electing to self-insure.
The deductible for 2021 is $2,370 and tends to go up year after year. Since the high-deductible Plan F offers the same coverage as the standard Plan F, one only needs to compare the premium savings with the deductible to see if the high-deductible plan is worth buying.
How to Find the Lowest Price for any Medicare Supplement Plan
If you qualify for Medigap Plan F and it is available in your area, you can shop your coverage with an independent Medicare specialist like HealthPlans2Go.
By using an independent insurance professional rather than dealing directly with the many companies that sell Medigap Plans, seniors can not only find the best rates but also get advice from an experienced and reputable Medicare specialist who represents many of the highly-rated insurance companies that offer Medigap insurance in your area.
Frequently Asked Questions
Who can enroll in Plan F?
Any individual who was Medicare-eligible prior to January 1, 2020, can enroll in Plan F or renew their plan F if they already have one. If you are within the first six months of having enrolled in Medicare Part B, you are able to enroll in Plan F under the guarantee issue period.
What is the difference between Plan C and Plan F?
Although Plan C falls under the same restrictions as plan F, Plan C does cover Medicare Part B excess charges.
What does Medicare Supplement Plan F not cover?
Like all other Medicare Supplement plans, Plan F offers no coverage for prescription drugs, dental care, or non-skilled care you get in a nursing home.
Does the AARP Supplement plan cover dental?
Medicare supplement plans follow the same coverage as Original Medicare Part A and B therefore, dental services are not covered under any Medicare Supplement plan. To get dental coverage, you would need to buy a stand-alone dental plan or a Medicare Advantage plan.
Book an Appointment with HealthPlans2Go
Open Enrollment Period
JANUARY 1st – MARCH 31st
Coverage Begins 1st of the Following Month
Book an Appointment with HealthPlans2Go
Annual Enrollment Period
OCTOBER 15th – DECEMBER 7th
Coverage Begins January 1st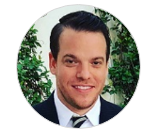 Latest posts by Josh Docktor
(see all)