GET YOUR FREE QUOTE COMPARISON
 Or Call Us at 888-773-1181
If you're new to Medicare or are an experienced beneficiary, you'll soon find that Original Medicare Part A and Part B, although comprehensive coverage, have coverage gaps that result from deductibles, copayments, and coinsurance.
Easy Article Navigation
Fortunately, there are many highly-rated private insurance companies that have been approved by the Centers for Medicare and Medicaid Services that offer supplemental insurance policies (Medigap) that will fill in those gaps and minimize your out-of-pocket healthcare expenses.
In this article, we'll arm you with the information you need about Aetna Medicare Supplement Plans so you can decide whether Aetna is right for you.
About Aetna Medicare Supplement Plans (Medigap)
Established in the mid-1800s, Aetna has been offering insurance products across America and began offering Medicare supplement plans in the early 1960s.
Aetna has since become a customer-focused Medicare provider and offers the ten standardized plans to its customers and prospective customers.
When considering which insurance company to do business with, it's important to confirm its financial stability since an insurance policy is simply a promise to pay claims in exchange for your premium.
Many private insurance companies are offering Medicare supplement plans and Aetna is one of the leaders in the Medicare supplement category and thus should find a place on your short-list of insurers to review.
Aetna has continually maintained high ratings from the national rating services year after year:
| | |
| --- | --- |
| National Rating Service | Current Rating |
| A.M. Best | "A" |
| Standard & Poor's | "A+" |
| Moody's | "A1" |
| Fitch | "AA-" |
Medigap Plans offered by Aetna
Aetna currently offers all of the standardized plans. Standardized plans are approved Medicare Supplement plans and each company offers the same coverage as the next company in all available plans.
For example, Medicare Supplement Plan G will have the same coverage across all companies that offer it. Each company, however, sets the pricing for each plan they offer and can offer additional features to help them compete in the marketplace.
Aetna currently offers the following plans in every state that accepts standardized Medicare supplement plans: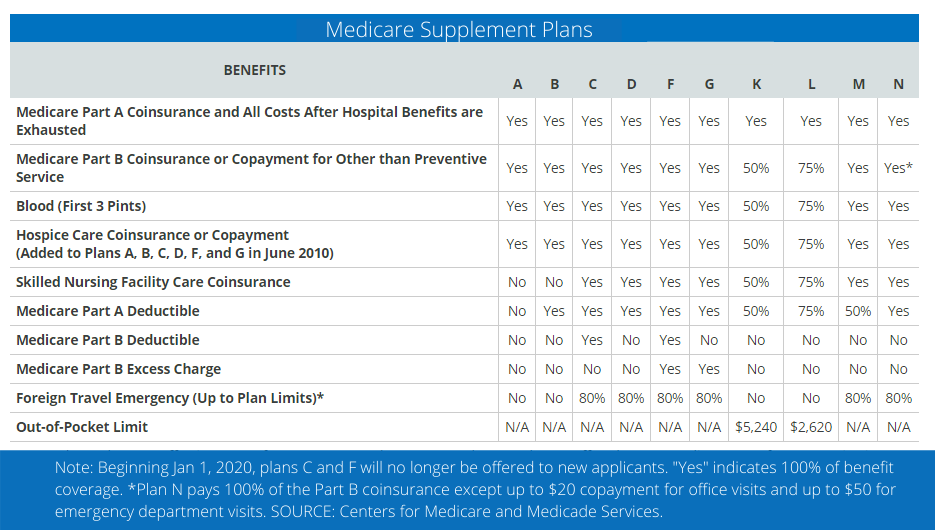 In addition to the coverages offered in each standardized plan, Aetna offers the following additional benefits:
The right to return your policy (free-look period) if you are dissatisfied for any reason in the first 30 days for a full refund.
A 12- month level premium. Your premium will not change in the first 12 months of coverage.
Discounts for household members who purchase an Aetna Medicare supplement plan at the same time.
Your plan is guaranteed renewal as long as premiums are paid as required.
Your plan covers you at any healthcare provider who accepts Medicare
Your policy will remain the same if you move to another U.S. location as long as premiums are paid as required.
When Should I Purchase an Aetna Medicare Supplement?
The most favorable time to purchase an Aetna Medicare plan is while you're in your Medicare Supplement Open Enrollment Period.
Your Open Enrollment Period (OEP) begins when you have qualified for Medicare Part B and you are 65 or older and last for six months.
During your OEP, you will have "guaranteed issue rights" which means the insurance company cannot increase your rate or decline coverage because of current health conditions or historical health conditions.
Additionally, many states will allow you to purchase a Medigap plan if you're under 65 and disabled or have a qualifying illness.
How Much do Aetna Medicare Supplement Plans Cost?
Your premium for an Aetna Medigap plan will be determined by three primary factors:
Your age at purchase
The state you live in
The Medicare Supplement Plan you select
The insurance company you purchase from
The good news is that almost every independent insurance broker represents most of the companies that offer Medicare Supplements and they can shop your coverage with each company simultaneously and deliver the best pricing solution based on the above-listed criteria.
Shopping for your health insurance with an independent insurance professional like HealthPlans2Go will ensure that the coverage offered is the best fit for your circumstances and budget.
NOTE: Remember, your Medicare Supplement plan premium is over and above your Medicare Part B premium which you must continue to pay.
What about Medicare Advantage Plans?
Medicare Advantage plans (Medicare Part C) are very different than Medicare Supplement plans because with Medicare Advantage you're getting your Medicare coverage through a private insurance company.
While Medicare Supplement plans fill in the coverage gaps in Original Medicare, Medicare Advantage plans offer the coverages available in Medicare Part A, B, and D (most policies) and offer additional coverages such as dental, hearing, and vision.
Most independent health insurance brokers like HealthPlans2Go offer Medicare Advantage Plans as well as Medicare Supplement insurance and will be happy to provide a comparison for you so you can decide which type of plan works best for you.
How Can I Buy Aetna Medicare Supplement Plans?
Rather than calling each insurance company (including Aetna) that sells Medicare Supplement insurance, it makes better financial sense and takes less time to contact an independent insurance professional who specializes in Medicare.
Independent insurance professionals represent many of the highly-rated companies but are not employed by them. This gives them the opportunity to work for your needs rather than the needs of a company.
If you contact an experienced and reputable insurance broker like HealthPlans2Go, their team will answer any questions you may have about Medigap insurance and then submit your case for the best rates and solutions to meet your needs.
Schedule a Virtual Appointment Today!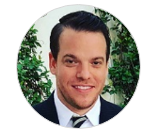 Latest posts by Josh Docktor
(see all)