Americans who are 65 years of age or older, or who have a qualifying disability, are eligible for Medicare, the government health insurance program. Medicare Advantage, also known as Medicare Part C, is an alternative to traditional Medicare that is offered by private insurance companies.
Moreover, Medicare Advantage plans in Florida and many other states generally offer additional benefits like dental, hearing, and vision coverage which are not available through Medicare Part A and Part B.
Easy Article Navigation
As more and more seniors enroll in Original Medicare, insurance companies are scrambling to offer their Medicare Advantage plans in states like Florida that have a large number of seniors living in the state. This increase in competition is great news for Florida seniors, as it typically results in lower prices.
If you're looking for a Medicare Advantage plan in Florida, there are a few things you should keep in mind. First, these plans often come with more benefits than Original Medicare, but you'll have to receive care from within the plan's network of providers.
Second, they can be cheaper than Original Medicare plans, but you may have to sacrifice some flexibility. However, most Florida Medicare Advantage plans include dental and vision coverage, so that's something to consider.
About Aetna Medicare Advantage
As the fourth-largest provider of Medicare Advantage plans, Aetna offers a wide variety of benefits to its customers. Dental, vision, and hearing coverage are all included in most Aetna Medicare Advantage plans, and many also offer additional perks.
Having been acquired by CVS Health in 2018, Aetna is now part of a larger company with even more resources to provide its customers with quality care.
Aetna's Medicare plans are some of the most affordable in the country, with an estimated 84% of beneficiaries having access to a $0-premium plan. In addition, Aetna offers one of the cheapest stand-alone drug plans available.
Medicare Advantage Plans from Aetna
There are many different types of Medicare Advantage plans available from Aetna, each with its own combination of features, costs, and benefits. Most plans include dental, vision, and hearing coverage, as well as emergency care and fitness benefits through Silver Sneakers.
Aetna is committed to providing affordable health care options for all Americans, including veterans. That's why the company is excited to announce the expansion of the Aetna Medicare Eagle plan to 41 states in 2022. This comprehensive coverage is designed to complement the care military veterans receive from the Veterans Affairs system. With Aetna Medicare Eagle, U.S. military veterans can rest assured that they're getting the best possible care available.
Like other insurers that offer Medicare Advantage Plans, your plan availability will generally vary by the county or zip code you reside in. Aetna's Medicare Advantage plans are divided into four categories:
Aetna HMO Plans
When you select an HMO (Health Maintenance Organization), you will be required to use only healthcare providers that are members of Aetna's HMO network. Moreover, policyholders will be required to select a network primary care physician (PCP) who is charged with overseeing the policyholder's healthcare.
Aetna HMO POS Plans
A POS (point-of-service) plan is similar to an HMO but somewhat more flexible because policyholders have more freedom to visit doctors outside of the network. This flexibility does come with a cost, however, because you will likely pay more out-of-pocket.
Aetna PPO Plans
The Aetna PPO Plan offers the most freedom to a policyholder because the plan allows you to see any provider that accepts Aetna and you will likely not be required to select a PCP and you will not have to get a referral to see a specialist. PPO policyholders can see out-of-network providers although you'll pay extra to do so.
Aetna Dual-Eligible SNP Plans
Applicants who are eligible for Medicare and Medicaid and reside in one of the states where Aetna provides this may be eligible for the Aetna Dual-Eligible Special Needs Plan. This special plan will combine a policyholder's doctor, hospital, and prescription drug coverage with other benefits like a care coordinator, a local social worker, and a member advocate charged with helping policyholders learn about and access state benefits.
Aetna Prescription Drug Plans
Although most of Aetna's Medicare Advantage plans include prescription drug coverage, Aetna also offers a stand-alone Part D plan.
The stand-alone Part D drug plans are designed to accompany a Medicare beneficiary's Part A and Part B plans (not a Medicare Advantage policyholder).
Currently, Aetna is offering three prescription drug plans that have average premiums of $7.00 to $69.00 depending on the prescriptions you need to be covered.
What about Additional Benefits from Aetna?
Like its competitors, Aetna Medicare Advantage provides many members access to dental, vision, and hearing services. Additionally, some plans even come with additional benefits which are not available from most other Medicare Advantage plans in the marketplace:
In-home healthcare visits – Some policyholders can ask for an in-person home healthcare visit or a visit via telehealth.

OTC Benefits – Some of the Aetna Medicare Advantage plans come with Over-the-Counter benefits that cover a predetermined amount of vitamins, supplements, OTC cold meds, and other items that are typically required by seniors.

Delivered Meals – Some members can have healthy meals delivered to their homes following a stay in the hospital.

Concierge Services – Eligible policyholders can get help with locating resources that offer at-home assistance, caregiver resources, or local activities designed for seniors.

Fitness Benefits – Most Aetna Medicare Advantage plans include a SilverSneakers benefit that provides access to certain gyms, online fitness classes, healthy living discounts, and community centers.

Telehealth Services – Aetna has made telehealth services available with all plans purchased in 2022 and will include coverage for primary care, urgent care, and mental health care.
Check with your independent Aetna Health care representative for a list of additional benefits that are available with select plans offered in select locations.
How Much does Aetna Medicare Advantage Cost?
Your cost for an Aetna Medicare Advantage plan will depend on several factors like your age at purchase, health conditions if outside the Open Enrollment Period, location, and the type of plan you believe will be right for you. Please click the button below for a free personal Medicare Advantage offer:
Frequently Asked Questions
What are 4 types of Medicare Advantage Plans?
The 4 types of Medicare Advantage plans to choose from are:
Health Maintenance Organization (HMO)
Preferred Provider Organization (PPO)
Private Fee-for-Service (PFFS)
Special Needs Plan (SNP)
Is Aetna Medicare Advantage the same as Medicare?
Yes and No. Aetna Medicare Advantage is Medicare Part C however, Medicare Advantage plans are sold and administered by private insurance companies rather than Original Medicare.
Can I have a Medicarre Advantage Plan and a Medicare Supplement plan?
No. If you have a Medicare Supplement plan and then enroll in a Medicare Advantage plan, your Medicare Supplement plan must be canceled before your Medicare Advantage plan goes into effect.
Does Medicare Advantage include prescription drug coverage?
Most Medicare Advantage plans include prescription drug coverage or you can purchase a Medicare Advantage plan without it and then purchase a stand-alone Medicare Part D plan.
Book an Appointment with HealthPlans2Go
Annual Enrollment Period
OCTOBER 15th – DECEMBER 7th
Coverage Begins January 1st
Book an Appointment with HealthPlans2Go
Open Enrollment Period
JANUARY 1st – MARCH 31st
Coverage Begins 1st of the Following Month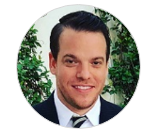 Latest posts by Josh Docktor
(see all)