If you are new to Original Medicare or have had Part A and B but haven't purchased Part D, you've likely discovered how expensive common prescription drugs have become. However, Medicare Part D covers most retail prescription drugs and can save you considerable out-of-pocket drug costs.
Easy Article Navigation
If you are considering Medicare Part D but have questions about coverage, pricing, and how and when to enroll, keep reading because you'll likely find your answer here.
What is Medicare Part D?
Medicare Part D is a prescription drug insurance company that is overseen by the government (HHS) but administered by private health insurance companies.
Part D was designed to help cover the cost of retail prescription drugs (not administered by a doctor or in a hospital) because, until its creation, Medicare beneficiaries had to pay for retail prescription drugs out-of-pocket.
The program was implemented in 2006 and has since then saved many Part D policyholders thousands of dollars on vital prescription drugs every year at a reasonable and affordable premium.
Today, seniors can purchase a Part D drug plan through a host of private insurance companies as a stand-alone policy, or they can get Part D coverage through a Medicare Advantage Plan (Medicare Part C). Medicare Supplement plans (Medigap) do not contain retail drug coverage.
What does Medicare Part D Cover?
Part D drug plans cover drugs listed on the formulary after the annual deductible has been met and the copay (if any) is paid.
Annual Deductible – The deductible for your plan is determined by the insurance company and can be any amount as long as it does not exceed the maximum which is $445 for 2021.
Per Prescription Copay – Each prescription drug plan will have a copay requirement while the policyholder is in the Initial Coverage period (before reaching the coverage gap) that is based on the Tier that your prescription is assigned to.
Tier One: Low-cost generic and some brand-name drugs
Tier Two: High-cost generic and some brand-name drugs
Tier Three: Preferred brand name drugs that do not have a generic equivalent.
Tier Four: These are nonpreferred (specialty) drugs that are high-priced.
Typically, the higher the tier your prescription is in, the higher your copayment will be. If you reach the Coverage Gap threshold (also known as doughnut hole) your cost for every prescription will become 25% of the retail cost of each medication until your out-of-pocket drug costs reach the maximum limit set for the coverage gap each year.
Medicare will keep track of your and the insurance company's drug costs during the year and will notify you in advance when you reach the coverage gap and when you've paid the maximum out-of-pocket drug expenses.
If you are shopping for a Part D plan or have already purchased one, you can easily find a link to the formulary on the company's website.
Who is Eligible for Medicare Part D?
You can qualify to purchase Medicare Part D when you qualify for Medicare. You can qualify for Medicare in one of the following ways
You are 65 or older and enrolled in Medicare Part A and Part B
You are under 65 and have been paid Social Security disability benefits for at least 24 months.
You are under 65 and have been diagnosed with amyotrophic lateral sclerosis (ALS).
You are under 65 and have been diagnosed with end-stage renal disease (ESRD) or have kidney failure and require dialysis or need a kidney transplant.
If you are under 20 and have ESRD, you can qualify for Medicare if you have a parent who is eligible for Social Security benefits.
When Can You Enroll in Medicare Part D?
The Part D enrollment period is from April 1 to June 30 each year. If you have enrolled in Medicare Parts A and B and want to purchase Part D drug coverage, you can enroll during this enrollment period for the first time. However, if you wish to change plans, you'll have to wait for the Open Enrollment Period to do so.
The Open Enrollment Period runs from October 15 through December 7 each year and during this period you are allowed to:
Enroll in a Part D plan
Change Part D plans
Drop Part D altogether (could result in penalties if you ever re-apply)
NOTE: It's best to enroll in a Part D drug plan when you first become eligible because Medicare will add on a late penalty of 1% to your premium if you put off enrolling in a plan within 63 days of your initial eligibility period. The late penalty is permanent and is based on the national rate for the current year times the number of months you were late enrolling.
However, if you can provide proof to Medicare that you had creditable coverage from another plan through an employer or a union, the 1% late penalty will be waived.
How much does a Medicare Part D Plan Cost?
Your cost for Medicare Part D will depend on the plan (insurance company) and the geographic region you reside in.
The average monthly premium for a basic benefit Part D plan is currently about $32 per month. An enhanced benefit plan is currently priced at around $44 per month.
Although an enhanced Part D plan costs more than the basic plan, it doesn't necessarily offer the additional benefits you would expect to justify the additional premium.
According to the Kaiser Family Foundation: "Our analysis suggests that beneficiaries may find it difficult to identify the added value of an enhanced plan, and when that added value justifies the higher premiums associated with enhanced coverage."
What is Medicare Part D Extra Help?
The Extra Help program was designed to help people with limited income and resources pay the costs of the Medicare Part D program. These costs are generally made of monthly premiums, deductibles, and coinsurance (copays).
The Part D Health Plan you choose must accept your proof that you have qualified for extra help and honor the terms of the program.
To find out if you qualify and to complete an application, call 1-800-MEDICARE.
How do I apply for Medicare Part D?
You can apply for Medicare Part D benefits by contacting any of the insurance companies who are approved by Medicare to offer Part D plans.
However, to save time and have the ability to shop many of the highly-rated insurance companies simultaneously, contact an independent health insurance agent online.
Independent insurance brokers like HealthPlans2Go represent the highest-rated health insurers and are experts when dealing with Medicare Part D, Medicare Advantage, and Medicare Supplement Plans. They will quote your needs with all the carriers they represent and then deliver a solution that best meets your circumstances and budget. CALL HEALTHPLANS2GO AT 888-773-1181. 
GET A FREE PLAN COMPARISON!
Frequently Asked Questions
What is the cost of Part D in 2023?

Your monthly premium for a Part D Prescription Drug plan will depend on the types of drugs that you are already taking, the state you live in, and the company you purchase coverage from.

What are the 2 types of Medicare Part D plans?

You can obtain prescription drug coverage in 2 different ways:

Purchase a stand-alone drug plan that is offered by an authorized private insurance company
Purchase Medicare Part C - Medicare Advantage Plan that includes coverage for prescription drugs

What is the out-of-pocket limit for Medicare Part D?

The out-of-pocket spending threshold is increasing from $7,050 to $7,400 (equivalent to $11,206 in total drug spending in 2023, up from $10,690 in 2022).

What drugs are not covered under Medicare Part D?

Part D is designed to pay for retail drugs that you purchase and self-administer. Drugs that cannot be self-administered, such as infusion or injectable drugs are generally covered under Medicare Part B.

Am I required to have Medicare Part D?

No. However, if you receive assistance under specific federal programs like Medicaid, Medicare Savings Programs, SSI, or the Part D Low Income Subsidy, you will be required to enroll in Part D.

What is the Medicare Part D formulary?

A Part D formulary is a list of drugs that Medicare Part D will cover. Each company plan has its own formulary so you will need to speak with a representative to determine which drugs are covered or not covered under its plan.

How can I obtain a list of drugs covered by Medicare Part D?

You can generally get a list of drugs covered by Medicare Part D (the formulary) on the insurance company's website or from the insurance broker that represents the carrier you are interested in.
GET A FREE PLAN COMPARISON!
Book an Appointment with HealthPlans2Go

Medicare Open Enrollment 01/01-03/31

Medicare Annual Enrollment 10/15-12/07

U65 Health Insurance Open Enrollment 11/01-01/15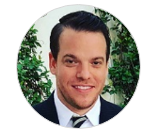 Latest posts by Josh Docktor
(see all)