Discover the 3 best Medicare supplement plans for 2023.
When seniors enroll in Original Medicare, it doesn't take long for new enrollees to discover the coverage gaps in Part A and Part B.
In fact, nowadays because of substantial advertising, Medicare enrollees realize months in advance that Original Medicare's deductibles, copay, and coinsurance, will likely lead to significant out-of-pocket healthcare expenses.
Easy Article Navigation
Mitigating these out-of-pocket expenses is easy and affordable when you do a little research about Medicare Supplement Plans (Medigap) and find the best Medicare Supplement Plans for 2021.
How to find the Best Medicare Supplement Plan that is Right for You
Certainly, it can be somewhat daunting to find the perfect Medicare Supplement plan for your circumstances and budget when there seven different plans available.
What separates one plan from another is what expense they will cover that is not covered by Original Medicare parts A and B.
Although having so many choices may be overwhelming at first, having choices allows applicants to select what works best for them based on their expected healthcare costs.
Moreover, those seniors who are very healthy and rarely need healthcare except for preventative care can choose a plan like Plan K that provides less coverage but is super affordable.
For example, the current Part A deductible is $1,484. Some plans may only pay some or even none of the Part A deductible while others cover the gap 100%. You have choices and you can make changes should your healthcare needs change over time.
Remember, your Medicare supplement monthly premium is in addition to your monthly Medicare Part B premium.
As with any type of insurance that you purchase, the more coverage you require means the higher your monthly premium will be.
Take a minute and review the comparison chart to determine which plan will meet your needs in terms of coverage:
| | Plan A | Plan B | Plan C | Plan D | Plan F | Plan G | Plan K | Plan L | Plan M | Plan N |
| --- | --- | --- | --- | --- | --- | --- | --- | --- | --- | --- |
| Part A Coinsurance | 100% | 100% | 100% | 100% | 100% | 100% | 100% | 100% | 100% | 100% |
| Part B Coinsurance | 100% | 100% | 100% | 100% | 100% | 100% | 50% | 75% | 100% | 100% |
| Blood - First 3 Pints | 100% | 100% | 100% | 100% | 100% | 100% | 50% | 75% | 100% | 100% |
| Part A Hospice Coinsurance | 100% | 100% | 100% | 100% | 100% | 100% | 50% | 75% | 100% | 100% |
| Skilled Nursing Facility Coinsurance | X | X | 100% | 100% | 100% | 100% | 50% | 75% | 100% | 100% |
| Part A Deductible | X | 100% | 100% | 100% | 100% | 100% | 50% | 75% | 50% | 100% |
| Part B Deductible | X | X | 100% | X | 100% | X | X | X | X | X |
| Part B Excess Charges | X | X | X | X | 100% | 100% | X | X | X | X |
| Foreign Travel Emergency | X | X | 80% | 80% | 80% | 80% | X | X | 80% | 80% |
Note: Plan C and Plan F are not available for enrollees who became eligible for Original Medicare on January 1, 2020, or later.
Best overall Medicare Supplement Plan for new Enrollees
Since new applicants who became eligible for Medicare after January 1, 2020, cannot purchase Medicare supplements Plan C or Plan F, Plan G  or Plan N will become the best choice in terms of coverage for those applicants willing to pay the higher monthly premium than other available plans.
Plan G is very similar to Plan F because it will fill all the coverage gaps except for the Medicare Part B deductible which is $203 for 2021. Plan N is also very similar to Plan F except when it comes to the Medicare Part B coinsurance because there can be a copayment of up to $20 for some office visits and up to a $50 copayment for ER visits that do not result in admission.
Best Medicare Supplement Plan for enrollees who were eligible for Medicare before 2020
Medicare Supplement Plan F, although the highest premium plan will typically eliminate any out-of-pocket expenses for Plan F policyholders.
If you prefer the most comprehensive coverage and were eligible for Original Medicare before January 1, 2020, Plan F will be the best choice if the premium will fit in your budget.
The Best cheap Medicare Supplement Plan
If you prefer the cheapest Medicare supplement plan that will fill some of the gaps in Original Medicare, check out Plan K.
The Medicare supplement plan K is considerably different from the other plans because it only provides 50% coverage for some of the Part A and Part B out-of-pocket costs but the tradeoff in a much lower premium may be worth it. Especially if you are healthy and don't go to the doctor very often.
The primary consideration for purchasing Plan K is whether or not the 50% skilled nursing facility coverage is tolerable for the applicant. The tradeoff, however, is the considerably lower monthly premium.
The Best Medicare Supplement Companies to Consider
When you consider which company you prefer to do business with, the actual plan you are considering will be the same among all the companies that offer Medicare supplements.
So, the difference between one company and the next will be the monthly rates, the service provided, and how the company is rated in terms of financial stability.
Here are the top three companies we do business with based on the criteria of price, service, and financial stability:
UnitedHealthcare


UnitedHealthcare is our go-to company for Medicare Supplement Plans in many cases. The company is paired and endorsed by AARP and has an A.M. Best rating of A.
Aetna
Aetna, which also has a financial rating of A with A.M. Best offers plans A, B, F, G, and N in many states with rates that are very competitive. They provide outstanding customer service and are a go-to company in states where they are Medicare supplements.
Cigna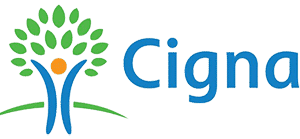 Cigna, which also enjoys an A rating from A.M. Best is another company we use quite frequently in the states they operate in.
Cigna is one of the few insurers that offer a household discount when multiple family members in the same household purchase a Cigna Medicare supplement plan.
The Bottom Line
Medicare Supplement plans were designed to help Original Medicare enrollees deal with the out-of-pocket expenses associated with the coverage gaps in Part A and B.
If you are trying to successfully navigate the Medicare supplement landscape, you don't have to go it alone.
HealthPlans2Go insurance professionals specialize in all types of health insurance, especially Medicare Supplement Insurance.
Call us at 888-773-1181 during normal business hours or contact us through the HealthPlans2Go website 24/7.
GET A FREE PLAN COMPARISON!
Book an Appointment with HealthPlans2Go
Annual Enrollment Period
OCTOBER 15th – DECEMBER 7th
Coverage Begins January 1st