GET YOUR FREE QUOTE COMPARISON
 Or Call Us at 888-773-1181
As you may be aware, Medicare Supplement insurance (Medigap) can help pay some of the costs you'll incur during a stay in the hospital, including ambulance and emergency room services, lab testing, x-rays, and other treatment expenses.
Since Original Medicare Part A and Part B fall short of covering all expenses, seniors should consider a Medigap plan to fill in the gaps to reduce or eliminate most out-of-pocket expenses.
Easy Article Navigation
There are currently 10 Medigap plans to choose from with each providing a little more coverage than the other.
In this article, we'll drill down into Medigap Plan B to reveal what it covers and whether or not it will be the right fit for your circumstances and budget.
IMPORTANT: Medicare Part B is not the same as Medigap (Medicare Supplement) Plan B
What does Medigap Plan B Cover?
Medigap Plan B is one of the least expensive of the 10 standardized Medicare Supplement (Medigap) plans, and as such, Plan B provides less coverage than other plans except for Plan A.
Here is what Medigap Plan B Covers:
Covers the copayments and coinsurance required by Medicare Part B
Covers the Medicare Part A deductible ($1,484 for 2021)
Covers the Medicare Part A hospital charges and coinsurance requirements for up to 365 additional days one Medicare benefits are exhausted
Covers the Medicare Part A hospices care copayment or coinsurance
What Medigap Plan B Doesn't Cover: 
Original Medicare Part B deductible ($203 for 2021)
Excess charges by physicians who do not accept Medicare assignment
Coinsurance charge for Skilled Nursing facility care
Foreign travel emergency medical expenses
Medigap Plan B policies are offered by private insurance companies. Rates vary by location and company, but each policy must be standardized in terms of coverage. This means that the only difference in Medigap Plan B from company to company is the pricing of the plan.
What Does Medigap Plan B Cost?
Private health insurance companies set their premiums based on three pricing methods: community rating, issue-age-rated, and attained-age-rated.
Rates vary according to geographic location, gender, age, and health status, but in all cases are based on the standardized plan that you select.
Companies may only cancel your insurance coverage if you fail to pay the premium, submit a false application, or the insurance company goes bankrupt or insolvent.
Although Medigap plan pricing depends on your geographic area, the company you select, and the plan you select, the average cost of Medigap Plan B is between $160 and $209 per month nationally.
When Should I Enroll In a Medigap Plan?
The ideal time to enroll in a Medigap Plan B is during your Open Enrollment Period (EOP).
According to the federal law concerning EOP, you have a six-month open enrollment period that starts the month that you turn 65 or older and you've enrolled in Medicare Part B.
During the OEP, private insurance companies offering Medigap plans must offer you a plan at the best available rate without consideration of your health status and the company cannot deny you coverage.
However, if you miss your Open Enrollment Period and decide to enrollment in a plan at a later date, the insurance company will require medical underwriting with your application and preexisting conditions could cause an increase in rates or a denial of coverage.
In some situations, however, you may qualify for the same guaranteed issue right as your Open Enrollment Period. Learn about guaranteed issue rights here.
What other Medigap Plans are Available?
As was mentioned earlier in this article, there are currently ten Medigap Plans available to seniors who want to supplement their Medicare Part A and Part B coverages.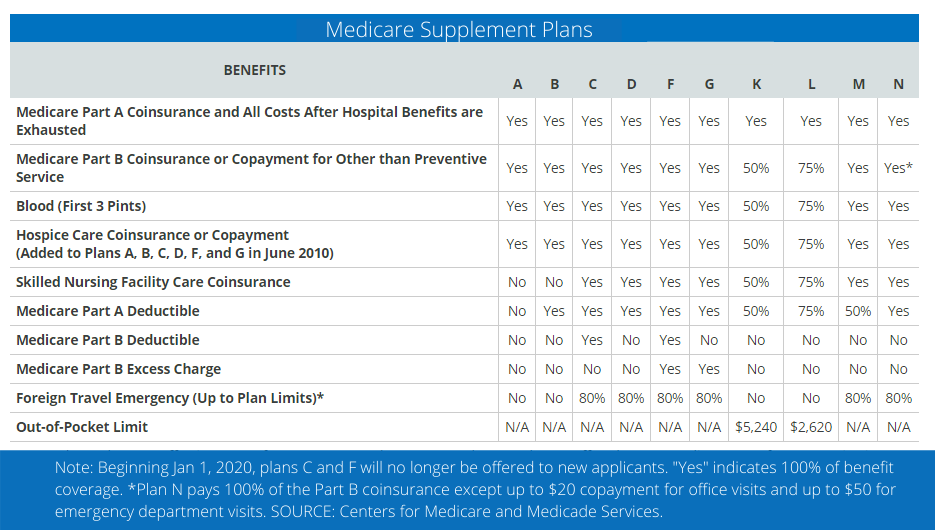 Which Medigap Plan is Right for Me?
When considering Medigap Plans and which will be the best fit for your circumstances, seniors should consider their health risk and available funds to pay premiums.
Health Risk – Your health risk should be based on your estimated use and costs of healthcare services you'll need annually. If you're healthy and only visit a physician once or twice a year, then a lower-cost plan with less coverage may be the best choice.
Coverage Cost – If you have minimal room in your budget then a Medigap plan with lower rates or more cost-sharing will likely be the right choice. Applicants should also remember that your Medicare Part B premium must still be remitted to Medicare every month.
What other Medigap Plans Should I Consider?
You can easily review articles concerning other Medigap Plans below and then click the button to get a free personal Medigap plan comparison:
Speak with a Plan Specialist
Schedule a Virtual Appointment Today!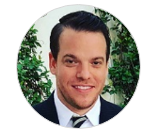 Latest posts by Josh Docktor
(see all)