Want the facts about Humana Plans 2022?
When individuals age into the Medicare program or individuals under 65 become eligible because of disability, their cost of health insurance becomes much more manageable.
Certainly, Original Medicare is a valuable program for those who qualify, but there are still substantial out-of-pocket healthcare expenses that beneficiaries have to deal with because of deductibles, copays, and coinsurance.
Although Original Medicare was designed to provide comprehensive healthcare coverage, beneficiaries should look at a Medicare supplement plan (Medigap) to fill in the coverage gaps in Medicare.
Many private insurance companies offer Medicare Supplement Plans and in this article, we'll drill down into Humana Medicare Supplement Plans.
Everything you need to know about Humana Advantage plans 2022 will be discussed in another article.
About Humana Medicare Supplement Plans for 2022
Humana is an award-winning health insurance company that offers a wide range of policies, including eight of the ten Medicare Supplement plans. The company was founded in 1961 as a nursing home service and has since expanded its services to include selling health insurance policies in all states throughout America.
Humana offers various Medicare supplement plans that vary depending on where you live. Some of the available options include bare-bones Medigap insurance, but it also provides more comprehensive policies like Humana Supplement Plan G with low or no deductibles and benefits to fit your needs.
Although all Medicare Supplement (Medigap) plans are standardized under the CMS rules, private insurance companies like Humana set the rates for the plans they offer and many companies offer additional benefits to help policyholders and to be competitive in the marketplace.
Here are the Medicare Supplement Plans approved by CMS: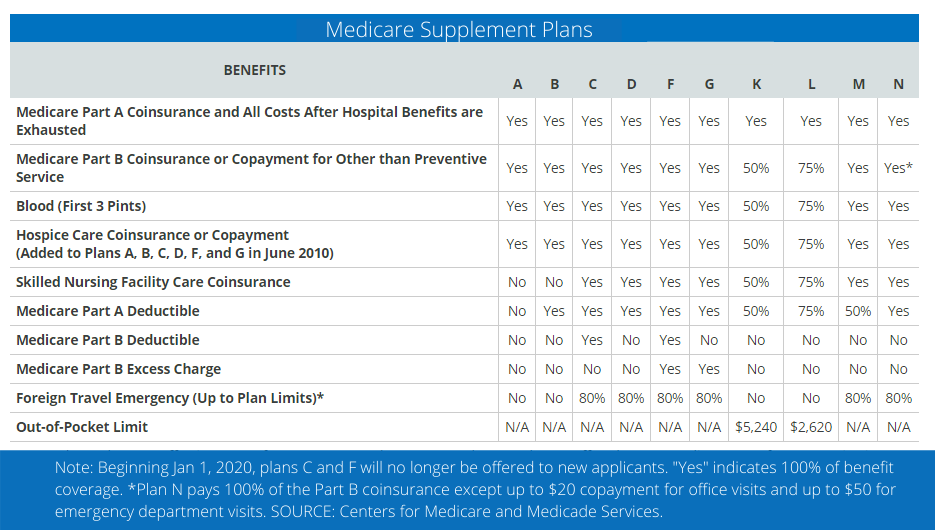 Additional ways that Medicare Supplement companies can enhance their offerings is by additional benefits and discounts on in their Medigap policies.
Medicare Supplement Plans offered by Humana
Humana offers all Medigap plan options except for Plans D and M. Individuals who may be seeking these plans specifically but prefer to do business with Humana may want to choose Humana Medigap Plan G as an alternative because Plan G offers comprehensive coverage and is competitively priced by Humana.
The additional benefits offered by Humana Medicare Supplements help the company to stand out among its competitors:
Coverage for Telemedicine
Direct Nurse Line open 24 hours
Hearing Aid discount program
Prescription Drug discount program
Fitness Gym Benefitt (SilverSneakers)
LifeLine personal alert discount plan
Discounts on Jenny Craig weight loss products
Here are the Medigap Plans offered by Humana
Note: Humana Plan F is only offered to applicants who became eligible for original medicare before January 1, 2020.
How Much do Humana Medigap Plans Cost?
As an independent health insurance agency that represents many of the top-rated insurance companies, we have found that Humana is very competitive with all of the highly-rated private insurance companies that offer Medicare Supplement Plans and Humana Supplement rates are very affordable.
Your monthly premium for a Humana Medicare Insurance Plan will vary based on many factors such as:
Plan Selection – Plan rates go up as the number of benefits in each plan increase. For example, Humana Plan A is the cheapest plan. It offers only basic benefits whereas Humana Plan G is priced higher because it contains more benefits.
Your Gender – Females typically get lower rates than males.
Your Age – In a lot of states, the rates for Medicare Supplements generally increase as you get older and Humana plans generally increase about 3% annually.
Your Location – The state you live in will impact your Medigap premiums because of various state regulations and the competition between insurance companies offering Medicare Supplement plans in your state.
Your Health – In some states, pricing tiers are established based on an individual's health condition. Individuals who qualify can get a substantial discount on their Plan's rates.
Moreover, when shopping for a Medicare Supplement plan, it makes financial sense to determine how your rates will likely increase over time (ask your agent).
Humana will also offer an additional discount whenever there are multiple Humana policyholders in the same household.
Humana Medicare Supplement Pros and Cons
Certainly, with any health insurer, there are pros and cons to consider. Rather than offering complaints posted online (many are bogus), we prefer to compare Humana to its competitors.
Pros:
Human Plans are Available in all 50 states
Humana offers 8 of the 10 standardized plans
Rated A- (Excellent) by A.M. Best rating services
Additional benefits over and above standardized plans
Easy online application for agents and consumers
Cons:
Humana's service complaints are higher in some areas of the country
Premiums tend to be higher than competitors in some states
Humana's service complaints are higher in some areas of the country
When is the Best Time to Enroll in a Humana Medigap Plan?
Other than your Initial Enrollment Period when you become eligible for Medicare, you can enroll in a Humana Medigap plan during Open Enrollment which is from October 25th and December 7th each year.
During these enrollment periods, the insurance companies do not consider your medical history to determine if you are eligible for a Medigap policy.
To enroll in a Humana Medicare Supplement Plan G (recommended) or any other plan, or to purchase a plan from any other private insurer that offers Medicare Supplements, we encourage you to click on the orange button below or contact HealthPlans2Go to speak with an independent Medicare specialist.
Since HealthPlan2Go represents most of the highly-rated companies that offer Medigap plans, we can quickly find the company that offers the best solution for your individual circumstances and budget.
Be sure and check out our article about Humana Advantage Plans for 2022.
Frequently Asked Questions
1.

Are Humana Supplements competitive with other companies

Over time, we have found that Humana Medicare Supplements are always in our top 5 as far as being competitive with other insurance compaanies.

2.

How much does Humana cost per month?

Although your monthly premium is based on the plan you choose and the area you live in, you can expect Humana Medicare Supplement plans to be very competitive.

3.

Is Humana supplement plan F still available?

Humana and many other companies continue to offer plan F but only to applicants who became eligible for Original Medicare before January 1, 2020.

4.

Are all Humana Medigap supplement plans available in 2022?

In 2022, Humana will be offering all Medigap plans except for Plan D and Plan M.
Schedule a Virtual Appointment Today!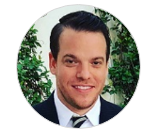 Latest posts by Josh Docktor
(see all)