There's no doubt that excellent intentions were in play when the Obama Administration rammed the Affordable Care Act through Congress on March 23, 2010.
Then, only a week later, the act was amended by the Health Care and Education Reconciliation Act, which leaves us with what is known as the Affordable Care Act or Obamacare.
Easy Article Navigation
This health care reform act was gigantic, to say the least, and as such, it's doubtful that the majority of Congress read completely through to understand its nuts and bolts.
This behemoth trove of documents makes up the Patient Protection and Affordable Care Act and amounts to over 11.5 million words! In case you're wondering, that amounts to about 20 copies of War and Peace!
What You Need to Know about the Affordable Care Act in Florida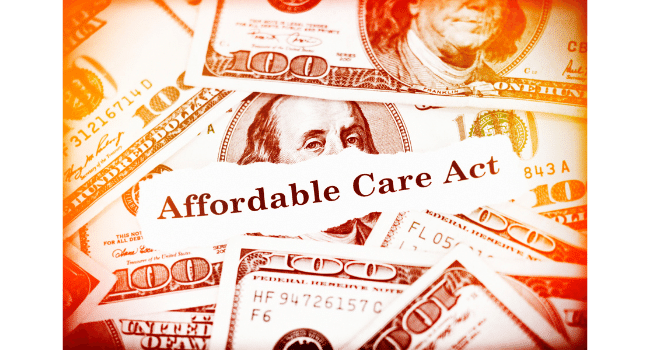 This topic alone could go on and on with spiffy medical terms, legal jargon, and acronyms, so let's go quickly through the highlight so you can know what you need to know in a few minutes rather than a month of reading.
The Key Provisions – The key provisions in the Affordable Care Act (Obamacare) were designed to expand access to quality health insurance, increase the protections for consumers (taxpayers), focus on wellness and prevention, improve the quality of health insurance coverage, and grow the size of the healthcare workforce, and at the same time, mitigate the rising costs of healthcare.
Expand American's Access to Coverage – The ACA was designed to extend health insurance coverage to the 32 million uninsured Americans via public and private insurance programs. According to the bill, this would be achieved by forcing nine regulations on individuals, small businesses, and large employers. Almost every regulation listed begins with the word "Require."
Increase Insurance Protections for America's Healthcare Consumers. This portion of the ACA called for six new regulations, with three of them starting with the word "prohibit" and three more starting with the word "establish."
Focus on Wellness and Prevention – Written in the ACA are nine provisions that establish new government agencies that will oversee the bill's latest regulations. The ACA mandates that insurers must accept applicants with pre-existing conditions, provide essential benefits specified in the bill, pay for screenings and immunizations, tobacco cessation programs, pay for wellness programs for seniors and children, and many more like:
Promote Healthcare Workforce Development
Mitigate rising healthcare costs
Require state involvement by increasing Medicaid eligibility and benefits.
How Florida Responded to the ACA
The Florida Legislature jumped in with both feet and embraced the Federal Exchange so Florida residents can enroll in ACA Health Insurance via HealthCare.gov.
The open enrollment period in Florida to purchase coverage for 2021 took place beginning  November 1st and ran through December 15th in 2020.
Consumers who miss the Florida annual open enrollment period can enroll outside of open enrollment but must have a qualifying event to do so. This is called the Special Open Enrollment window.
The qualifying events for a Special Enrollment Period:
Loss of qualifying health coverage
Loss of coverage through your employer, your spouse's employer, or the employer of a family member or are no longer qualified to be covered under a parent's plan.
Loss of coverage on a policy or plan you purchased yourself
Loss of coverage through Medicaid or CHIP
Loss of coverage under Medicare Part A
If you've gained membershi[ in a federally recognized tribe or earned status as an Alaska Native Claims Settlement Act Corporation shareholder
Became eligible for Marketplace coverage after becoming a Citizen
Leaving incarceration because of time served or parole.
Starting in or leaving service of Americorps State and National, NCCC, or Vista member.
It's important to note that qualifying for a Special Enrollment Period requires documented evidence for any eligibility you are claiming.
Other important notes about the Affordable Act Florida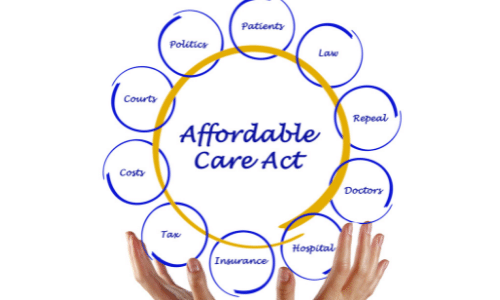 The exchange enrollment in Florida is higher than in any other state. In fact, Florida represents about 17% of the country's enrollees in the exchange.
The state of Florida was one of only 11 states that enroll applicants through HealthCare.gov and experienced a higher enrollment in 2020 versus 2019.
Florida's individual market enrollment was double the national average for 2017.
In Florida, the individual insurance market is larger than the combined enrollment of small businesses and large businesses.
Even with the sky-rocketing healthcare costs resulting from COVID-19, the increase in healthcare coverage in Florida is only expected to increase by 3.1% in 2021.
How Many Insurance Companies Participate in the Healthcare Exchange in Florida?
Although the number of health insurance companies that participate in the Florida Exchange has dwindled over the years, Florida residents can still access health insurance coverage from
Eight approved companies:
Who is Qualified for ACA Health Insurance Subsidies in Florida?
It's relatively simple to find out if you qualify for subsidized health care, and it's essential that you determine the amount of your subsidy before choosing your health insurance company and which plan is the right fit for you and your family.
These subsidies are actually tax credits that you can spend each month toward your health insurance premium. You choose whether to spend all or some of your tax credit.
Many people qualify for the ACA subsidies because to be eligible; you can earn up to 400% of the federal poverty level. If your income falls below the poverty level, then you'll likely qualify for Medicaid.
There are four items that make you eligible for subsidies of your ACA health insurance in Florida:
You are a citizen or legal resident of the United States.
You are currently living in the United States.
You are not incarcerated.
Your income does not exceed 400% of the federal poverty level.
Your poverty threshold for 2021 is indicated in the charts below:
2021 Poverty Guidelines for the state of Florida
Persons in Household
Poverty Level
400% Guideline
1
$12,800
$51,200
2
$17,420
$69,680
3
$21,960
$87,840
4
$26,500
$106,000
5
$31,040
$124,160
6
$35,580
$142,320
7
$40,120
$160,480
8
$44.660
$178.640
Add $4,540 for each additional family member in household
Your subsidy will be calculated on the poverty guidelines for the prior calendar year, so the amounts in this poverty table would be used to calculate your subsidy amount for 2022.
Click Here to find your subsidy amount.
What's the Best Way to Sign Up for ACA Health Insurance in Florida?
You can try purchasing your ACA Health Plan directly through the Marketplace at HealthCare.gov, or you can use an approved licensed agent who will walk you completely through the process.
However, the entire process can be simplified by contacting an experienced and reputable independent agent who specializes in ACA Health Insurance and is familiar with the Marketplace in Florida.
An independent health insurance specialist like HealthPlans2Go can act as your advocate to make certain you understand the ACA Marketplace in Florida and help you determine your subsidy and then help you choose the best health insurance plan for your circumstances and budget.
And, the good news is that it will cost absolutely nothing for you to take advantage of the experience of your agent (advocate)!
Speak with a Plan Specialist
GET A FREE PLAN COMPARISON!
Book an Appointment with HealthPlans2Go

Medicare Open Enrollment 01/01-03/31

Medicare Annual Enrollment 10/15-12/07

U65 Health Insurance Open Enrollment 11/01-01/15