The Health Insurance Marketplace is a set of services provided by the U.S. Department of Health and Human Services Agency, in partnership with state governments. It was created under the Affordable Care Act as a method to extend health insurance coverage to all uninsured Americans.
It offers plans to individuals, families, and small businesses. The federal government offers one marketplace and 33 states have their own available for residents.
Easy Article Navigation
One of the central aspects of the Affordable Care Act (aka Obamacare) is the Health Insurance Marketplace, a tool that assists in the purchase of health insurance for individuals and families who do not have employer-sponsored health insurance. While many states have set up their own exchanges, some have chosen not to and have instead, joined the federal marketplace program.
About the Affordable Care Act
The ACA Marketplace categorizes plans into four tiers: bronze, silver, gold, and platinum, in the order of least to most comprehensive coverage. The platinum tier, which is the highest, includes plans that cover approximately 90% of health expenses but is also the most expensive.
Lower-income individuals and families can qualify for extra savings on all the health insurance plans offered on the exchange through premium tax credits and cost-sharing premium reductions.
The Health Insurance Marketplace has rules that apply to the people who use it and the insurance companies who provide coverage. In order to buy a Marketplace plan, you must meet certain requirements. You must live inside the US and be a US citizen or national. If you're covered by Medicare, you're not eligible to enroll in an ACA health insurance plan.
Affordable Care Act Frequently Asked Questions
Question: What is the maximum income to qualify for the Affordable Care Act?
A recent report by the Centers for Medicare & Medicaid Services found that health plans are going to be more affordable than ever in 2022. The Affordable Care Act provides new financial help so that 4 out of 5 people will be able to find a health plan for $10 or less per month.
Is the Affordable Care Act still in effect for 2022?
Yes, however, Open enrollment for 2022 health coverage nationwide started on November 1 and ended on January 15. The majority of states had open enrollment starting in November. Some states didn't have it until December. Applications completed between December 16 and January 15 took effect on February 1.
What are the 4 key elements of the Affordable Care Act?
: For 2022, the 4 key elements of the Affordable Care Act address the following:
Promote Health Workforce Development
Curb Rising Health Costs
State Roles in Implementation
State Experiences
Has the Affordable Care Act been successful?
The Patient Protection and Affordable Care Act (often called the ACA) was very successful in expanding health insurance to people who were uninsured before, through the state and federal insurance exchanges and the Medicaid expansion. The implementation of the ACA fueled the jump in coverage for about 20 million people.
What does the Affordable Care Act cover?
Although coverage for pre-existing conditions and preventive care are the two most important elements, health insurance plans offering coverage under the ACA must offer certain mandatory coverages which include doctors' services, inpatient and outpatient hospital care, prescription drug coverage, pregnancy and childbirth, mental health services, and more. Some plans cover more services.
Who qualifies for the Affordable Care Act?
What is the minimum income to qualify for the Affordable Care Act?
There is currently no minimum income that will allow a person or family to qualify for subsidies and health insurance coverage under the Affordable Care Act (Obamacare).
What does the Patient Protection and Affordable Care Act do?
The Affordable Care Act (ACA) provides a number of protections and rights that make health coverage more fair and easy to understand. It also expands the Medicaid program to cover more people who need assistance with their healthcare to make it more affordable.
What is the difference between Obamacare and the Affordable Care Act?
Obamacare and the Affordable Care Act (ACA) are one and the same. The Patient Protection and Affordable Care Act was nicknamed Obamacare after then-President Barack Obama signed the ACA into law in March of 2010. The terms are synonymous that are typically used interchangeably.
Has the Supreme Court ruled on the Affordable Care Act?
In a 7-2 ruling, the Supreme Court specified that the individuals and states that brought forth the lawsuit which challenged the Affordable Care Act's individual mandate did not have standing to challenge the law passed by Barack Obama.
How can I sign up for Affordable Care Act health insurance?
According to Healthcare.gov, there are 2 ways to sign up for ACA health insurance. You can enroll in a Marketplace plan for the rest of the year if you qualify for:
A Special Enrollment Period due to a recent life event such as losing other coverage, moving, getting married, or having a baby
A new Special Enrollment Period based on estimated household income
Additionally, if you financially qualify, you can apply for free or low-cost coverage through Medicaid and CHIP any time, all year. If you qualify, you can enroll immediately.
The Bottom Line
Whether you are a fan of the Affordable Care Act or not, the bottom line is this healthcare legislation has allowed millions of individuals and families to purchase affordable comprehensive health insurance at very low rates compared to plans previously offered by health insurers.
Getting covered is easy because anyone can log in to HealthCare.gov to apply for coverage, or you can contact an independent ACA specialist like HealthPlans2Go and get help with applying for Obamacare at no additional cost.
Book an Appointment with HealthPlans2Go
Annual Enrollment Period
OCTOBER 15th – DECEMBER 7th
Coverage Begins January 1st
Book an Appointment with HealthPlans2Go
Open Enrollment Period
JANUARY 1st – MARCH 31st
Coverage Begins 1st of the Following Month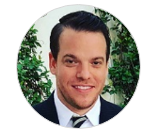 Latest posts by Josh Docktor
(see all)