Learn about and find the best short term health insurance now!
Easy Article Navigation
What is Short Term Health Insurance?
Short-term health insurance is non-ACA compliant health insurance available for individuals and families who need health insurance that is inexpensive and temporary. Finding the best short term health insurance requires research and we are here to help with that.
It's important to note that short-term health plans typically do not cover pre-existing conditions or maternity.
However, this coverage is a reliable solution for people who are in between jobs and cannot afford Cobra Coverage or for young, healthy adults who cannot get covered under their parents' health insurance plan.
Although the passing of the Affordable Care Act made it more challenging to purchase short-term health plans, the federal regulations have been changed over the last few years so that short-term health plans can be a legitimate health insurance option for those who qualify for coverage.
The current federal laws regarding short-term health insurance mandate that the term of coverage must be less than a year but can be renewed three times as long as the total coverage lasts less than 36 months.
Short-term health insurance is also regulated at the state level, and as a result, there are eleven states where short-term insurance plans are not available.
If you live in any of the states listed below, you cannot purchase short term health insurance:
| | |
| --- | --- |
| California | Colorado |
| Connecticut | Hawaii |
| Maine | Massachusetts |
| New Jersey | New Mexico |
| New York | Rhode Island |
| Vermont | |
This article will discuss Short Term Health Insurance from United Healthcare, which is underwritten by Golden Rule Insurance Company, a subsidiary of United Healthcare.
What does Golden Rule's Short Term Health Insurance Cover?

Although short-term plans provide a lot of coverage, they are not considered "Comprehensive" because of pre-existing conditions being excluded. The plans do not offer all of the "12 essential benefits" mandated by the affordable care act.
Many of the short-term plans in the marketplace today provide most of the essential coverages that individuals and families need depending on the company you select.
HealthPlans2Go is pleased to represent United Healthcare's short-term health plans because United Healthcare is a pioneer in the short term care marketplace. And the company offers many plans so that any individual or family can purchase short-term health coverage based on their circumstances and budget.
Who Should Consider Short Term Insurance?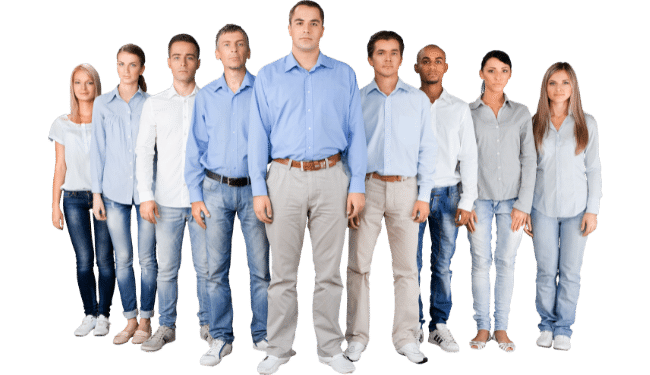 Short-term health insurance plans are not for everybody. Even though these plans cost much less than Affordable Care Act insurance plans, they are not suited for anyone who needs long-term health insurance. Typically, individuals and families who would be best suited for a short term health plan fall into one of the following categories:
Between Jobs – Individuals who are leaving one job for another can sometimes have a coverage gap between health plans. A short-term plan is perfect for filling that coverage gap until your insurance coverage at your new employer goes into effect.
Waiting for ACA Open Enrollment or not qualified for Special Enrollment – If you are without health insurance coverage and the Open Enrollment period doesn't start for a month or more or if you are without coverage and don't qualify for Special Enrollment, the short term health plan is a reliable solution.
Your ACA health plan is Unaffordable – Even with a government subsidy, there are many individuals and families who cannot afford the monthly premium for ACA health insurance. If this is your situation, a short-term health insurance plan is much better than having no insurance, and the cost will be much lower than the ACA plan that you cannot afford.
Best Short Term Health Insurance from Golden Rule Insurance Company
As a pioneer of Short Term Health Insurance, United Healthcare's Golden Rule Insurance Company offers a number of health plans designed to accommodate the applicant's needs and budget.
The plans vary according to the state you live in, along with the annual deductible, coinsurance amount, and the maximum lifetime benefit that is paid per person listed on the policy.
Additionally, the insurance company offers Optional Benefits that are available for an additional premium.
Since Golden Rule short-term health plans vary from state to state, we have created a map below where you can click on your state and get an overview of short-term health plans in your state.
In Conclusion
Short Term Health Insurance can be a reliable solution for individuals and families who qualify for coverage. It's quick and easy to find out if you qualify for coverage and what your monthly premium will be based on the plan that will be the best fit for you and your family.
Speak with a Plan Specialist
GET A FREE PLAN COMPARISON!
Book an Appointment with HealthPlans2Go
Open Enrollment Period
JANUARY 1st – MARCH 31st
Coverage Begins 1st of the Following Month